Who should try this experience?
Have you always wondered what it's like to breathe underwater?
If you want to try scuba diving, but aren't quite ready to take the plunge into a certification course, Discover Scuba Diving is for you.
While not a scuba certification course, Discover Scuba Diving in Cozumel is a quick and easy introduction to what it takes to explore the underwater world.
To sign up for a PADI Discover Scuba Cozumel Diving experience,
you must be at least 10 years old.
No prior experience with scuba diving is necessary, but you need to be in reasonable physical health.
The maximum Depth for this program is 40 feet / 12 meters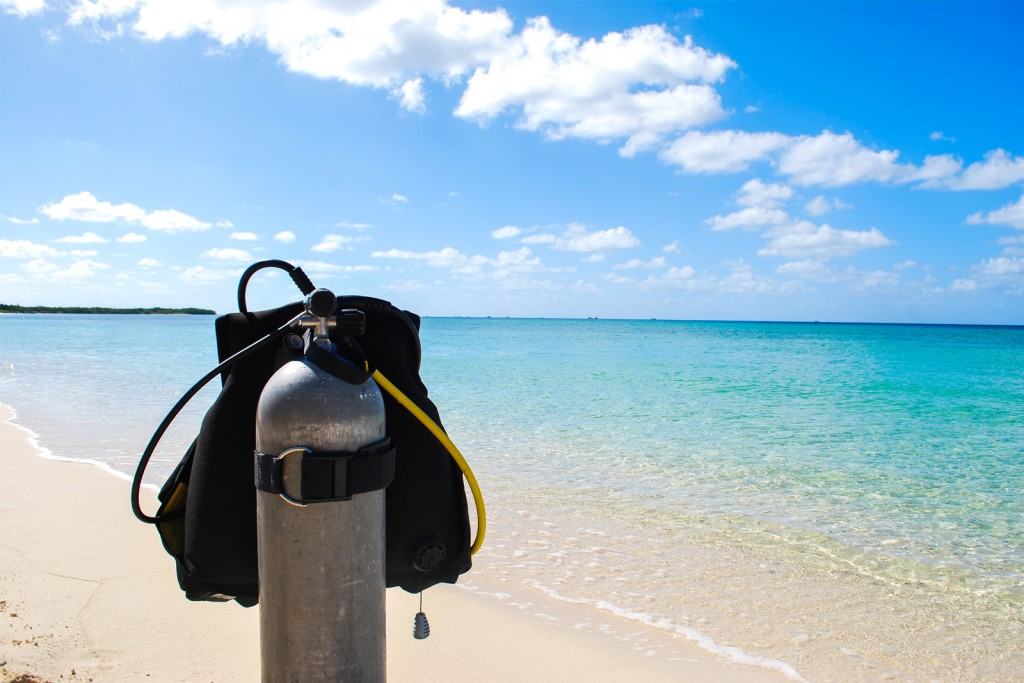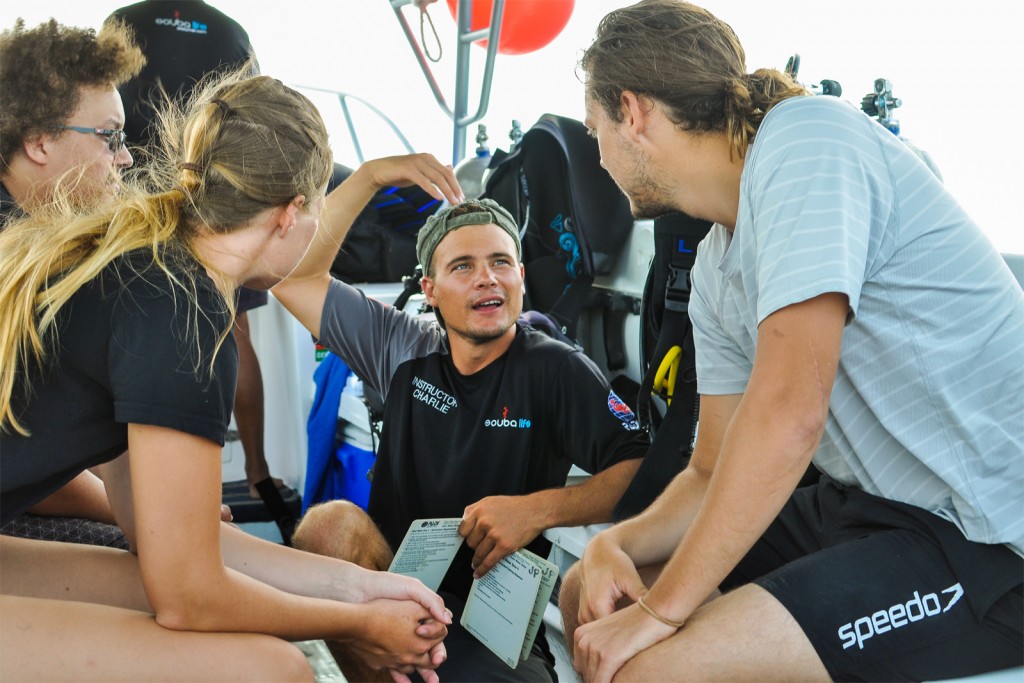 What will you learn?
You learn the basic safety guidelines and skills needed to dive under the direct supervision of a PADI Professional.
Get ready to:
– Go over the scuba equipment you use to dive and how easy it is to move around underwater with your gear.
– Find out what it's like to breathe underwater.
– Learn key skills that you'll use during every scuba dive. Have fun swimming around and exploring.
– Hear about becoming a certified diver through the PADI Open Water Diver course.
How is it gonna be?
Fun, Awesome and Exciting!
We will meet at our shop in Marina Cozumel for a check-in, which includes trying gear sizes and reviewing with your PADI instructor the skills and theory from the PADI DSD video provided upon booking.
We will then take you to a shallow beach to practice the basic scuba skills until you feel comfortable and prepare you for your first scuba dive .
We will visit 2 different shallow and pristine dive sites such as Paradise Reef,  San Clemente or Chankanaab depending on the sea conditions.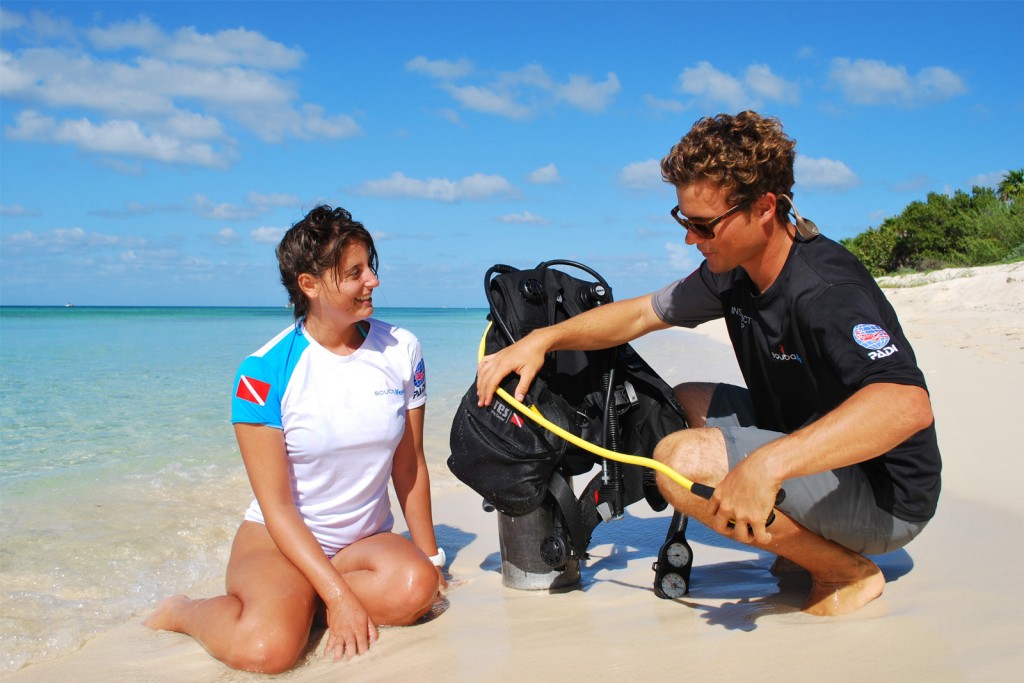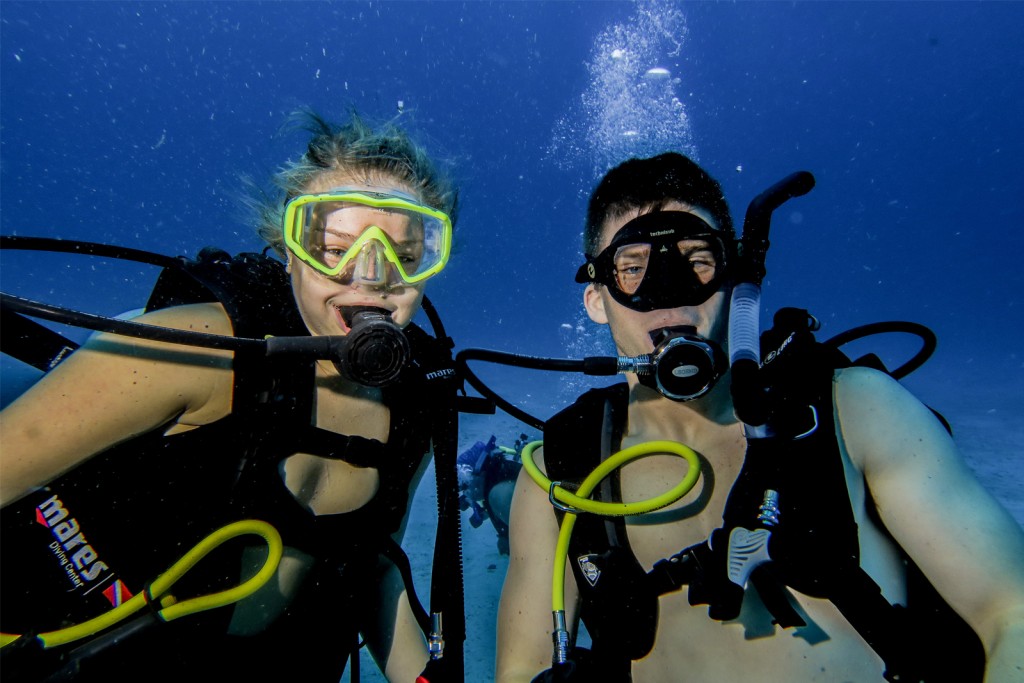 The Real Dive
Are you ready?
After practicing as much as you feel like we will be ready to do our next dive at Paradise reef to a maximum depth of 40 feet or 12 meters just if you feel comfortable.
The top of the reef is just 30 feet/9 meters deep so we can stay at a depth you feel comfortable with and still see plenty of sea life.
You want more?
We know you will
We will bring an extra tank just in case you wanna have more fun and go for another dive on another spectacular Reef!
We are so confident that you will love it, that if you choose to continue with us and take the Open Water Diver course, we will credit $100 USD from the Discover Scuba Diving program towards your PADI Open Water Diver course.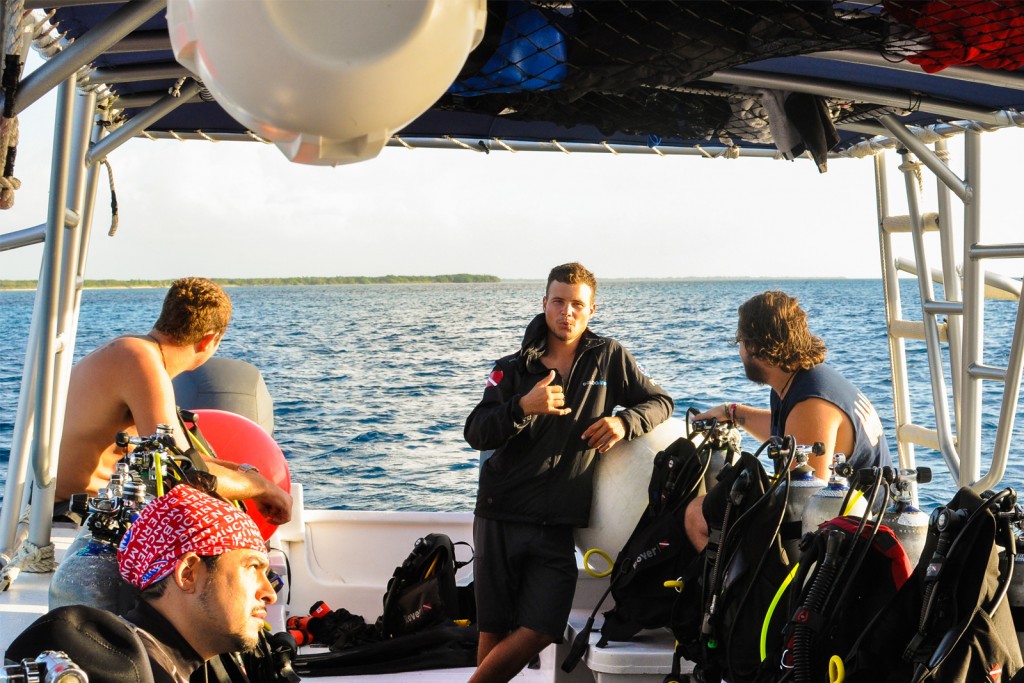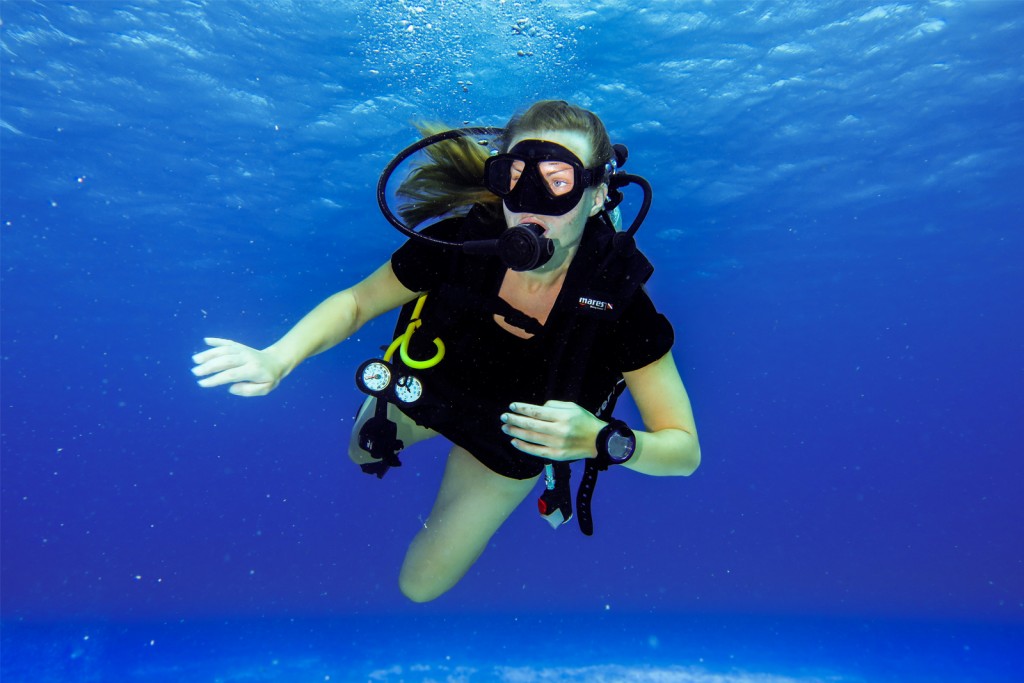 How can you start learning
now?
Contact us and sign up for a Discover Scuba Diving program and get a Discover Scuba Diving Participant Guide.
Your Participant Guide explains the experience and lets you pre-study
the safety rules and skill techniques we will review with you.
You'll also learn about opportunities to become part of the scuba community after you complete your underwater experience.