Experience Cozumel Reefs like never before.
We are a PADI Dive Boat
Expect the best!
By being a PADI Dive Boat we provide an experience of the highest standards of quality, safety, professionalism and value expected from a PADI member.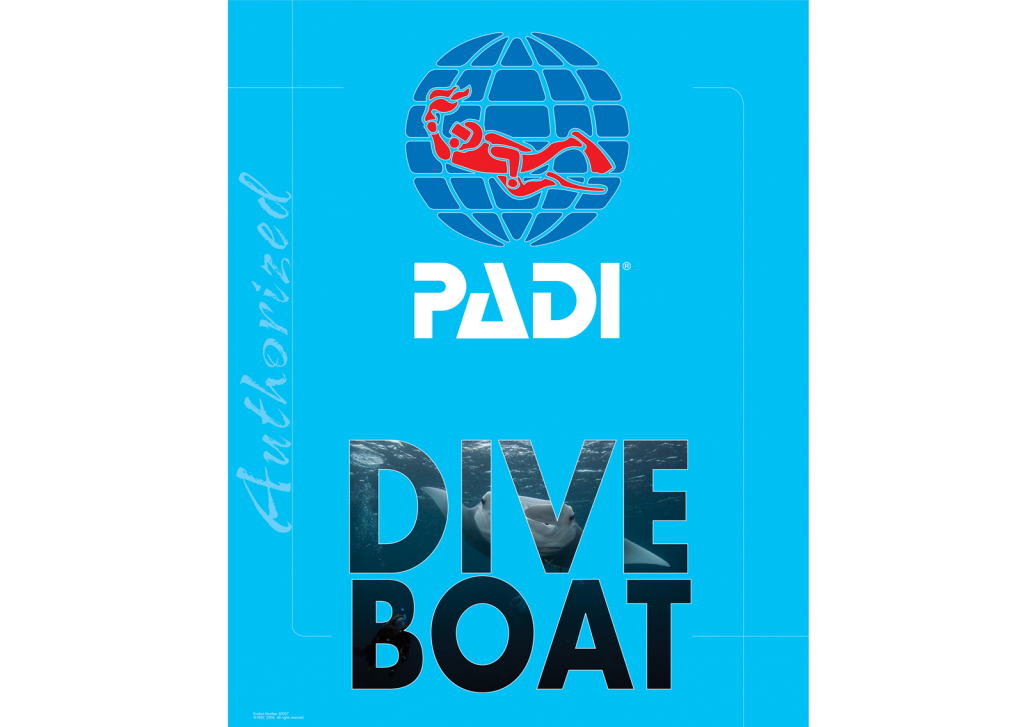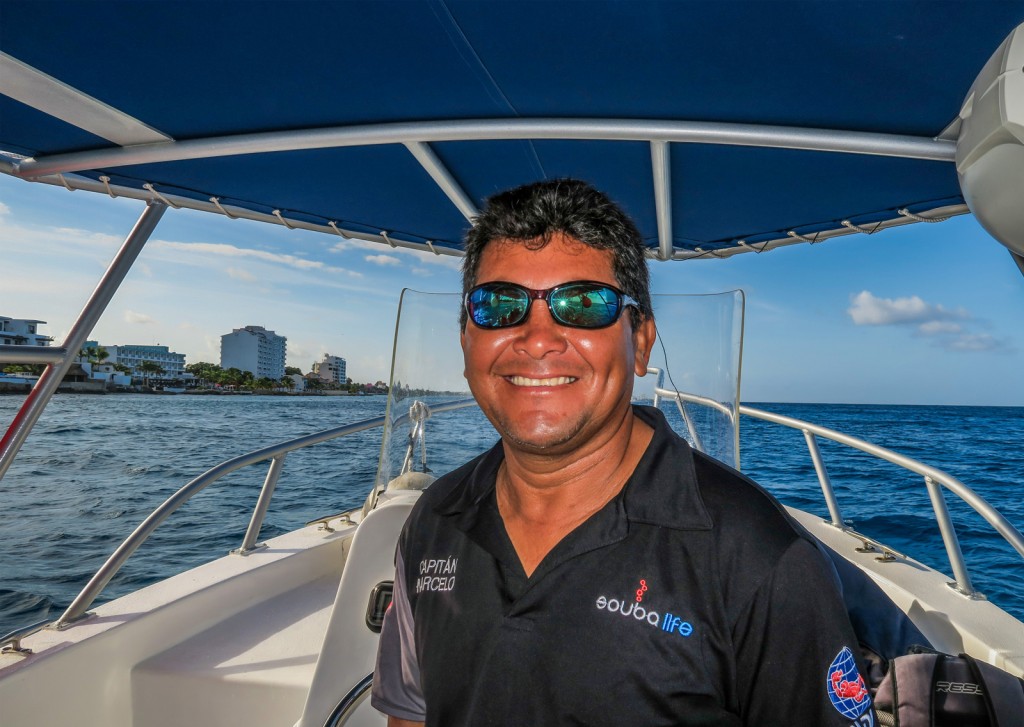 Professional Captain
Our dive boat is helmed by Marcelo one of Cozumel's most experienced captains.
Fully licensed and Marine Park authorized, guaranteeing your safety and a beautiful dive site.
Power, Efficiency, Reliabilty
We Count on twin Yamaha's F150 reliable ultra-low emission In-Line four strokes to power the fun.
We keep our engines optimally running with a rigorous maintenance schedule.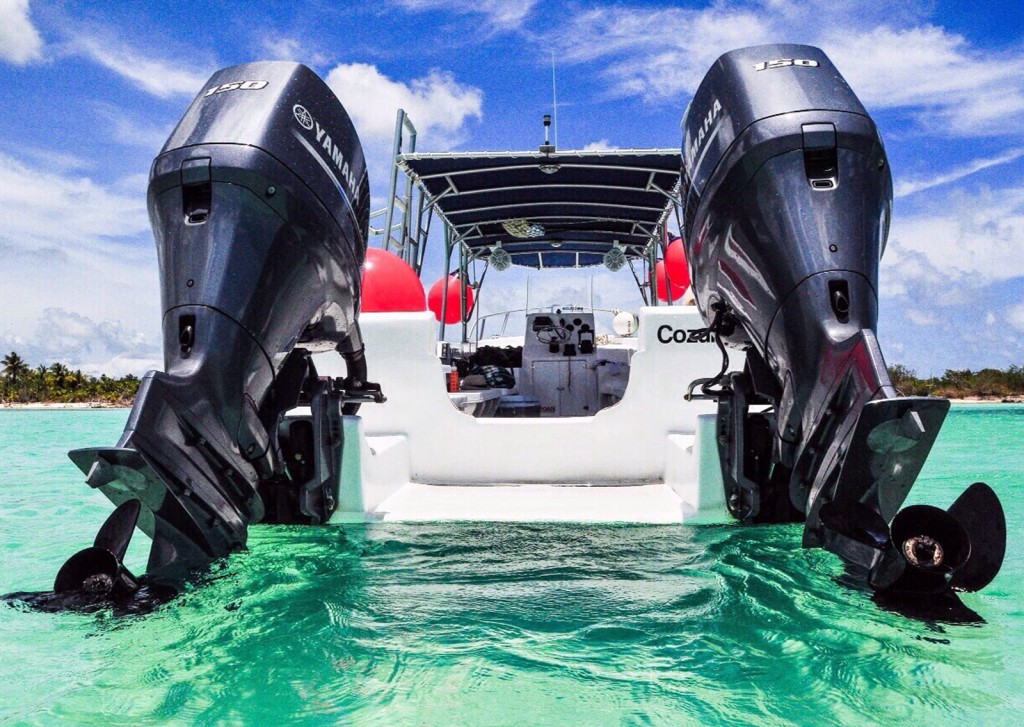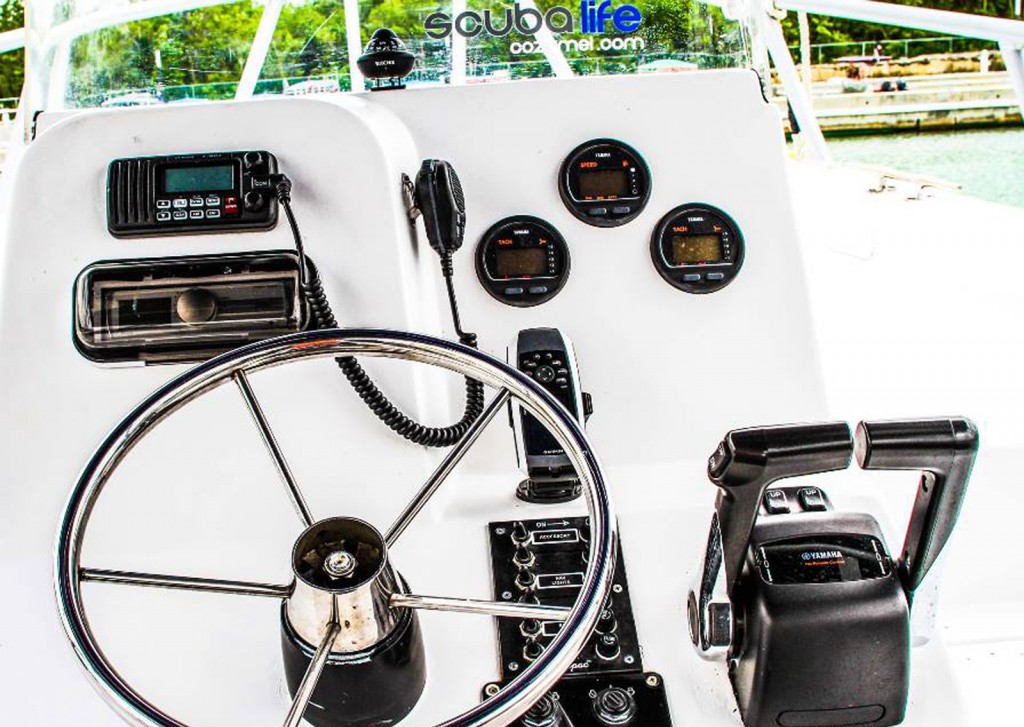 Fully Equipped Boat
– DAN Emergency Oxygen Unit
– First Aid Kit
– Nautilus Lifeline Rescue Radio VHF Radio
– GPS
– Lifejackets and Flares
Spacious Comfy Riding
Well organized and thought out design to maximize space for divers,
spacious, comfortable interior, and smooth riding hull design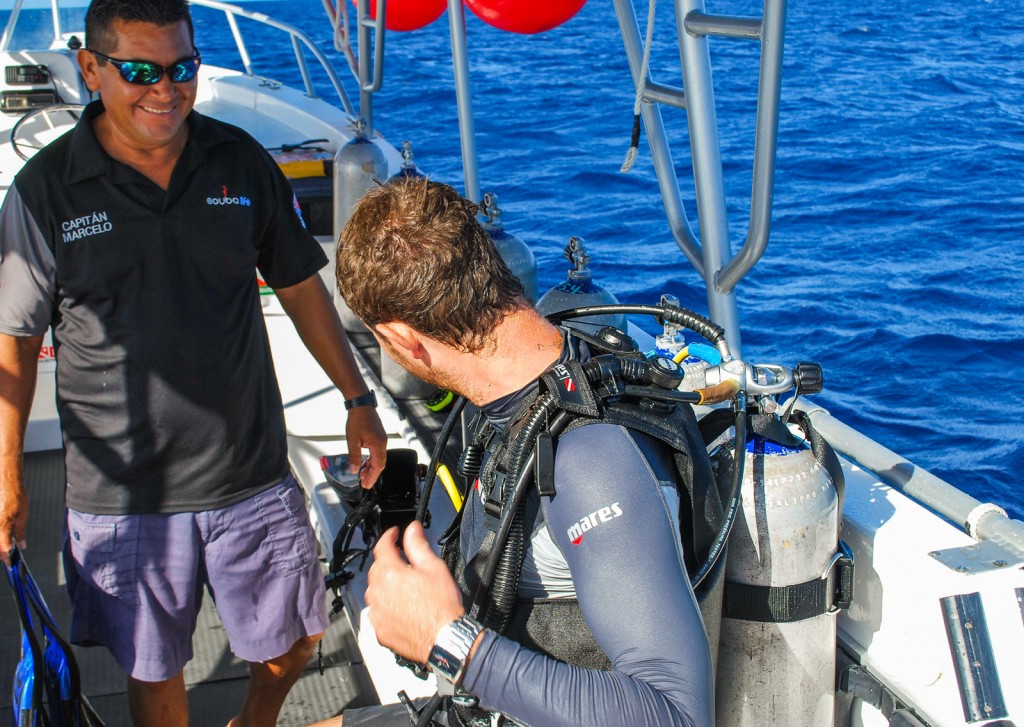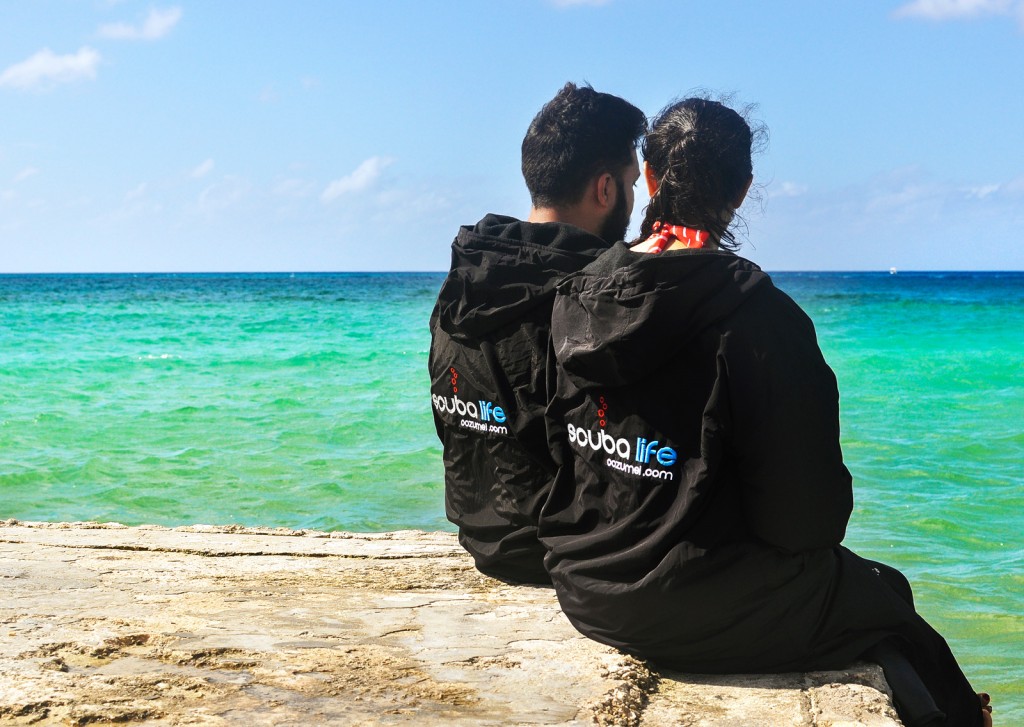 Complementary Amenities
– Dry Towels
– Fleece Jackets
– Fish and Critter ID Guides
– Purified Bottled Water and Gatorade
– Seasonal Fruit and Healthy Snacks